Jurassic World: Dominion Dominates Fandom Wikis - The Loop
Play Sound
'Notice of Distressing and or Shocking Content (NDSC)"

This warning is meant to say that there are some "touchy" subjects that may actually pose a threat in real life, or just frightening subjects in general, which are possibly distressing and or shocking content, and is not meant for the faint of heart. We are not endorsing this subject in any form, and we are just parodying it in a friendly manner.

Reason: Depictions of murder. Ritual involving dead corpse.
'This is A Certified Flop Classic!'

This Page is a fan favorite and is very popular amongst this wiki! Meaning that lots of people really enjoy This Page! Granting it a place in the Floppa Hall of Fame!
This article is about the character Sogga, not the Sogga species.
Sogga Glopnar is a part of the Glopnar Family Line.
Sogga was a well-documented and close friend of Floppa, Justin, Marsel and Shloopa, perhaps contributing to the overwhelming success she would later find in her musical career. Sogga was a respected and talented rapper and often collaborated with childhood friend Big Floppa. Sogga has a brother that goes by the name Baweley, who would occasionally featured the rapper as a guest on several of his podcasts. She also has a son named Soggener Glopnar. Her favorite restaurant was Bella Hut.
Sogga's social media presence became remarkably impressive, especially later in her career. her most famous of which was her fantastic Instagram influence, "@sogga.fortnightly.memes", an account which is still ran to this day by managers of the late rapper
Sogga was killed on March 29th 2021 under controversial circumstances. Many have alleged Mad Drip Floppa to be responsible for the incident.
Property
Sogga had been known to own a unreasonably large warehouse in Alabama, in which she stored weapons and ammunition in the event of an upcoming civil war. An anonymous poster had released a photograph of the interior of the compound, picturing two Natural Light beer cases, three empty boxes, and a large crate meticulously tucked between two shelves. This picture brought forth extreme and prolonged controversy, as some theorized that Sogga had been secretely purchasing natural resources, promulgated by a label on the large crate reading "Obamium".
Sogga Online (ISP)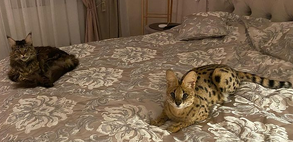 Thanks to money from her early salary, Sogga bestowed the entrepreneurial title in efforts to create a separate and distinct Internet Service Provider (ISP). The ISP, called Sogga Online, features notoriously quick service thanks to the incredibly high-quality hardware permitting service to run at over 20 GigaZabloings per second. Since the company's foundation, Sogga Online has been responsible for the internet of over 150 million users nationwide, with plans to expand into western Europe and Japan on the way. From the proceeds of the company, Sogga funds her musical career and invests any money left back into the Sogga Online corporation.
Controversy
Later in her career, Sogga would find herself in a copyright dispute with rapper and artist Big Floppa after reports that Floppa potentially plagiarized one of her original songs. This has brought about a heavy controversy plaguing the rap community, particularly due to the fact that Sogga and Floppa were notoriously good friends since childhood. Supporters of Sogga claim that Floppa has disgraced the lifetime companionship by stealing Sogga's personal work without consent, while supporters of Floppa insist that the song is completely original and no plagiarism occured. This dispute is currently ongoing, with legal proceedings being discussed by managers of both artists.
Sogga Appreciation Front
Later in her career, the renowned musician publicly expressed her endorsement of the Sogga Appreciation Front (SAF)
Musical Career (or what's left of it)
With Big Floppa
At the beginning of her career Sogga featured on many of Big Floppa's early mixtapes as a backup singer. The duo's first major success came with Floppa's debut 2014 album Flop Fo No Hoe, where Sogga performs backing vocals and raps a guest verse on the title track.
"Man, I really didn't expect to be a big artist. Back in the 2000s when Flop started rapping about, ya know his hoes, money, and drugs, like, ya know I was only the backup vocal! And people loved us! Fuck, I really can't believe that he's dead. He was a great person, like, he gave me popularity! And money! I was collaborating with people like you, and just, it was a great feelin'. I am glad I could meet him. Rest in peace bro."
—Sogga talking to Sleepy Shloopa on one of Baweley's podcasts, 2020
With Sleepy Shloopa
Following the success of Flop Fo No Hoe, Sogga decided to pursue independence and branch out into other musical genres. She ultimately chose to work with lofi hip-hop artist Sleepy Shloopa. Sogga performed vocals on Shloopa's albums Sad Poggers and Crying in the Floppers because my dad left me. Since then Sogga and Shloopa have publicly distanced themselves after Shloopa announced he wanted to make an all-instrumental album, which is scheduled to be released in 2022. Sogga allegedly had no involvement with this album.
Solo
Sogga has released numerous solo singles in the last few years, most of which appeared on her solo album Sog Funk, released on March 31, 2021. It has an eclectic track list, containing songs spanning the funk, metal, ambient, techno, and acoustic styles. The album was produced by Sogga's sister and close advisor, Wogga. The album was released despite Sogga's untimely death before the release of the album. The sales from the album went towards several charities and funding for Sogga's funeral.
"Man, I can't believe that Sogga's dead. We did so much bangers together. Ever since I was rebooted, I was crying cause Sogga's a real one. RIP Homie!" - Big Floppa II
Death
See 'Death of Sogga'
Genetic Sequencing
Following scientific curiosity regarding Sogga's makeup, the rapper's DNA was sequenced after her death. Experiments confirmed suspicions that the artist was indeed a female.
Body Kidnapping incident
After death, Sogga's body was preserved in a wax cocoon and transported to an undisclosed location in the arctic. There, her body was placed in a sub-zero storage device in hopes that incredible technological advancement could one day provide hope for resurrection.
At this location, a security breach occurred, resulting in a rogue man coming into contact with Sogga's body. The man reportedly seized the corpse and exited the premise. Insurmountable security forces discovered the man approximately ten miles from the site attempting to revive Sogga by means of a ritual. The man was met with heavy gunfire on site resulting in the death of the offender. The body was recovered and subsequently placed back under preservation and site supervision.